So check out this pix from my recent NERDS run..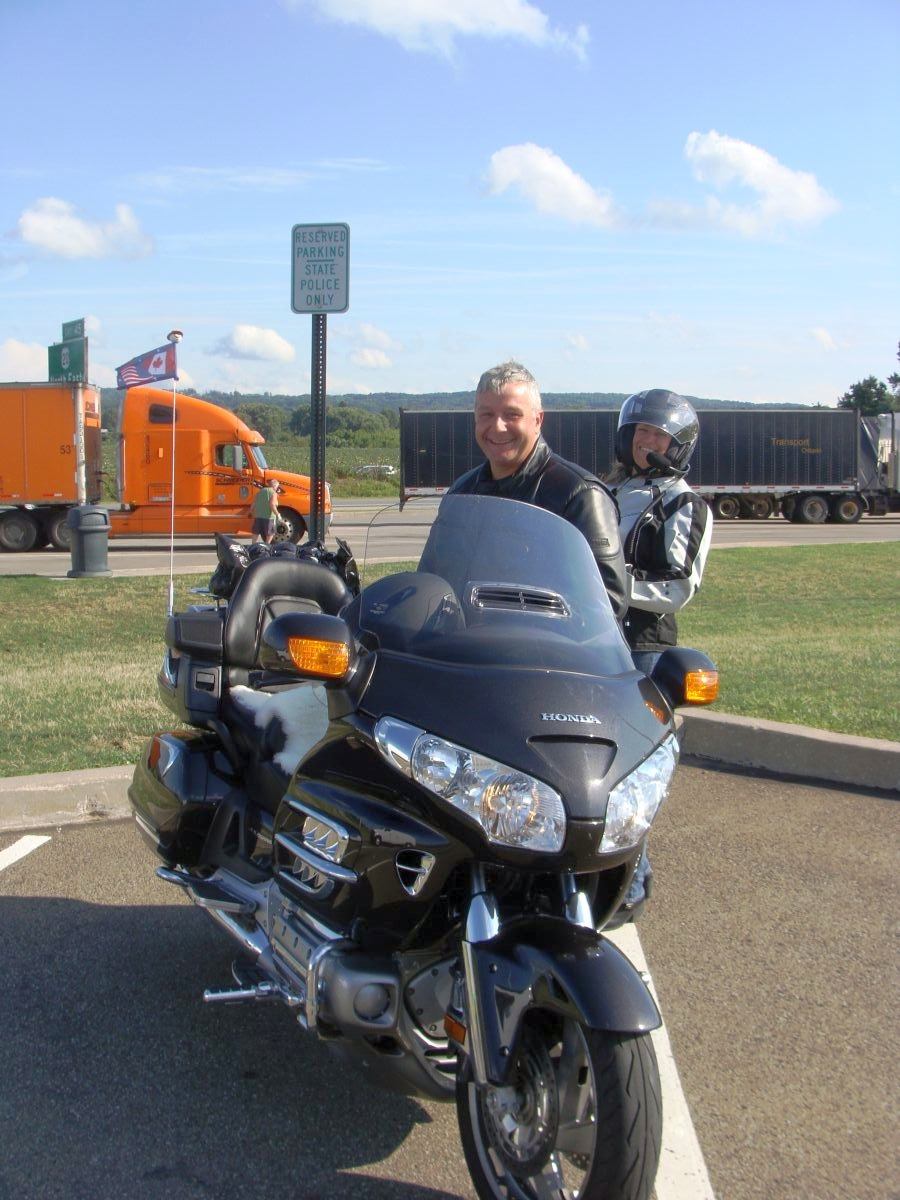 This cute couple was beat down by a freaking US rest stop rent-a-cop for accidentally parking in a 'official spot'..
"YOU CAN'T PARK HERE!"
"YOU WILL GO TO JAIL!"
this one I loved..
"ARE YOU FROM CANADA?"
.. at which time I LOUDLY stated..
"Welcome to the USA, now go home you unwelcome fucking Canadians, eh?"
The rent-a-cop slinked away as I was REALLY PISSED.. 
and the pix of the Canadian couple says it all -
Why are some many 'mericans rude? I've NOT experienced anything close to that rudeness when I visit Canada...
..Edit 
I love the fact this couple got the bigger picture - and just laughed at it.